Restorative Dentistry Solutions for a Healthier Smile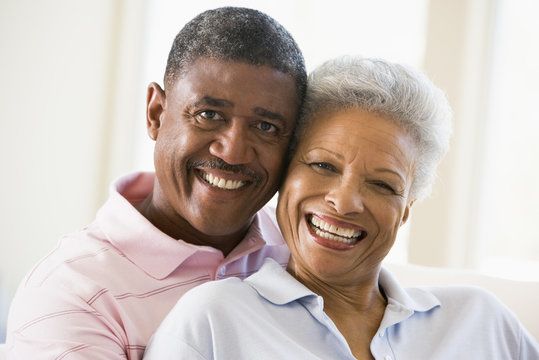 Dental implants provide stable support for restorations, and can be used to replace any number of missing teeth. To place an implant, Dr. Sluser will surgically embed a biocompatible titanium post in your jaw. Once healing is complete, he will attach an abutment piece and a custom crown or denture. Dr. Sluser offers several types of implants, including immediate-placement implants.
Learn More About Dental Implants
Crowns, a type of restoration that fully encapsulates a tooth, can be used to strengthen weakened teeth that have been fractured or undergone root canal therapy. They are custom-crafted to restore balance and function to your smile. Crowns are individually designed to match your surrounding teeth, so they will enhance, rather than detract from, the appearance of your smile.
Learn More about Dental Crowns & Bridges
Dentures & Partials
If you are missing most or all of your teeth, dentures may be the best option to restore the appearance and function of your smile. Dr. Sluser offers traditional dentures, implant-supported dentures, and partial dentures, which are designed to fit comfortably among any natural teeth that remain in the jaw. No matter which type of denture you choose, our commitment to quality means your dentures will feel comfortable, function properly, and look great.
Inlays & Onlays
Inlays and onlays may be recommended as a conservative alternative to a dental crown, but also perform duties similar to a filling. These restorations are often used to protect a tooth that has had a large decayed portion removed, and are placed on the biting surface of the molars. Inlays nestle between the cusps of the tooth, while onlays fit over the cusps and extend down the side of the tooth. We offer both all-porcelain and gold inlays and onlays.
Fillings
If you have a tooth that is decayed, a filling is typically required. Dr. Sluser will numb your tooth and the surrounding tissue before removing all decay, cleaning the tooth, and preparing it for the filling. Four Seasons Dental offers both tooth-colored composite and metal fillings, and the dentist will work with you to determine the best choice for your needs.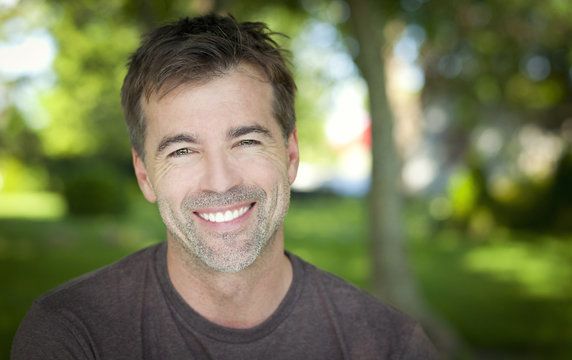 Full-mouth Reconstruction
If you have a severely compromised smile, a full mouth reconstruction may be the best option for restoring health and function. A full mouth reconstruction is completely customized to meet your needs, and can combine any number of restorative procedures. Though many procedures may be included, dental implants are typically one of the key elements of a successful full mouth reconstruction.
Periodontal Treatment
Dr. Sluser treats gingivitis, gum disease, and acute periodontal conditions. One of the most common and conservative treatment options is scaling and planing, which targets pockets of bacteria in the gums and smooths rough spots on the roots that often trap bacteria. He also offers the Perio Tray®, a custom-fitted tray filled with antibacterial solution that can be used to eradicate bacteria in the gum tissue and between teeth.