Advanced Cosmetic Dentistry Procedures for a Radiant Smile
Dr. Timothy Sluser offers porcelain veneers to conceal chips, cracks, stains, gaps between teeth, and other minor dental imperfections. These thin porcelain shells are bonded directly to the surface of your teeth, and are customized to blend seamlessly into your smile. Dr. Sluser also offers LUMINEERS®, a type of veneer that requires little, if any, preparation of your natural teeth.
Learn More about Porcelain Veneers
Dr. Sluser offers both at-home and in-office teeth whitening treatments to help you achieve a sparkling smile. If you choose an at-home kit, the dentist will provide you with custom trays, which you will fill with whitening gel and wear for a prescribed duration every day. In-office Zoom!® whitening can lighten your smile by up to eight shades in about an hour.
Learn More about Teeth Whitening
Invisalign® is an excellent cosmetic solution if you are dissatisfied with the appearance of crooked teeth. This subtle, effective orthodontic treatment uses clear, removable aligner trays to gently correct misalignment without the use of metal brackets and wires. During treatment, patients switch to a new aligner tray in their prescribed series every two weeks for about a year. Dr. Sluser also offers Invisalign Teen® and Invisalign Express®.
Learn More About Invisalign®
Smile Makeover
If you are concerned with a number of cosmetic issues, you may be a good candidate for a smile makeover. Dr. Sluser creates truly personalized makeovers, and can combine several procedures to help you achieve your aesthetic goals while fitting within your schedule and budget. In addition to cosmetic services, he may also recommend any restorative treatment he deems necessary to improve the foundation of your smile.
Dental Bonding
Dental bonding uses a tooth-colored composite resin to fill chips, close gaps between teeth, conceal stubborn stains, and more. After the material has been applied and cured with a special light, Dr. Sluser will carefully shape the resin for a subtle, natural appearance. Bonding is an excellent alternative to veneers if you are on a budget. During your consultation, the dentist will explain the benefits of both procedures and help you choose which service is best for you.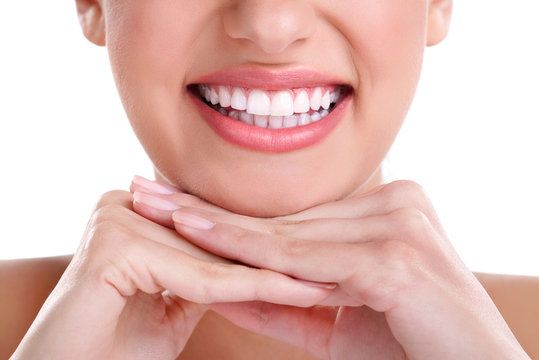 Gum Reshaping
If you have a "gummy smile," or excessive gum tissue, it can make your teeth appear small or worn. Dr. Sluser can remove excess gum tissue to give you a bigger, brighter smile with a more attractive frame. Gum contouring can give you a more symmetrical smile, and can be a great complement to porcelain veneers.